Does this visual graphic representation of the coaching program do anything for ya guys..?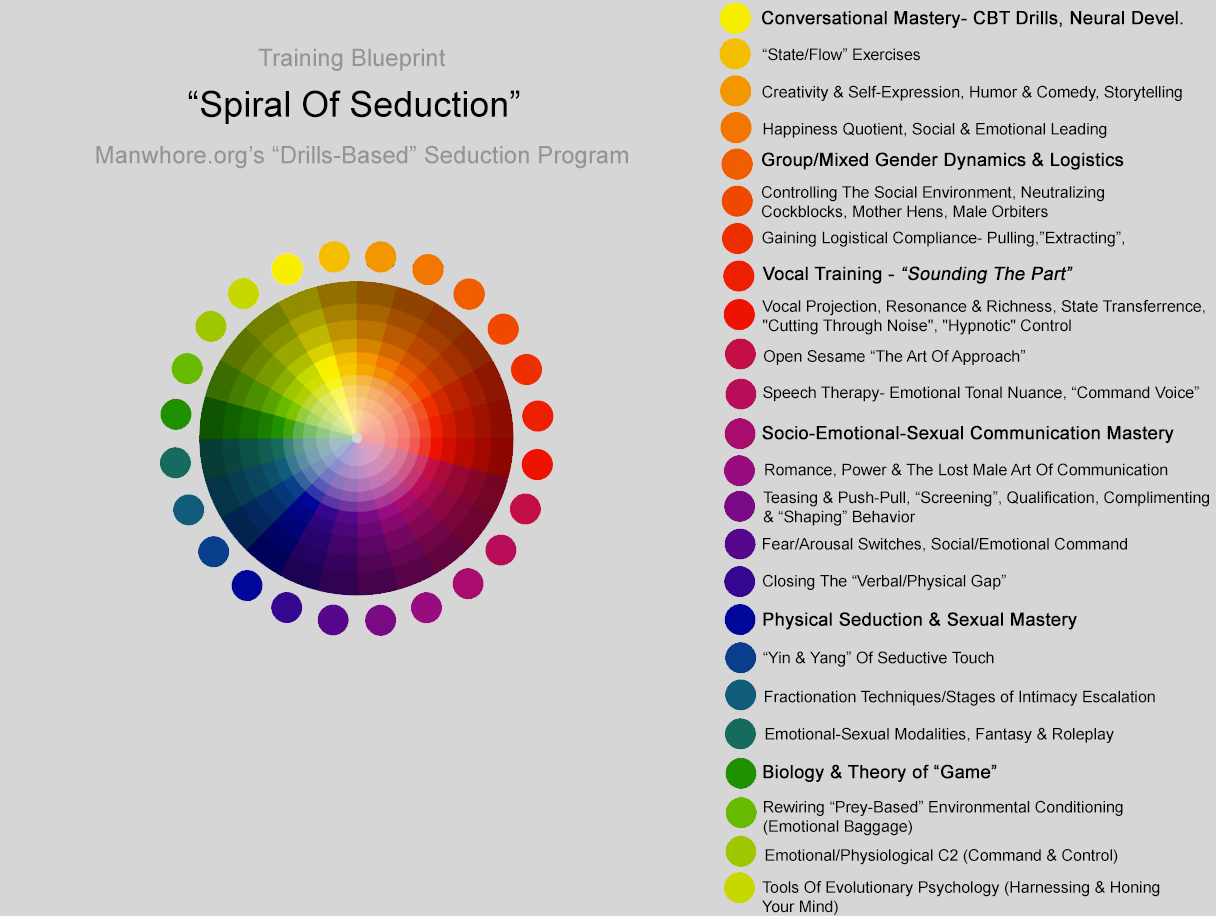 Mon, 11/20/2017 - 06:26
#7
But it's color-coded to
But it's color-coded to emphasize the overal synergistic and circular nature of game. You've probably never had to realize game was like that. But it's an important realization a lot of guys have to make. Most dudes are stuck in a linear representation of game that fades off into the distance then falls off 'cuz the earth is flat, duh. Lol

batehs wrote:
Nah man. Maybe if it went from yellow, or white,(brand new guy) to a bold red, (representing guy who is advanced) and on a linear spectrum instead of circular. Waddaya think?