I Went to the Emmys... but I still failed you.
How's it going everyone. So if you've ever wanted to see what it looks like backstage at the Emmys, here you go…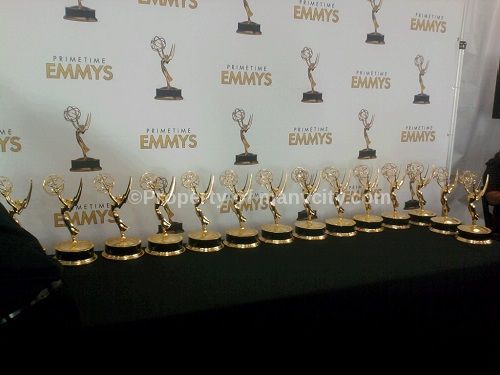 I can't go into detail about how I was in attendance, but I can tell you that it's a very fun experience. And therein lies the problem. I love the Emmys. In fact, I love TV in general. But this month wasn't supposed to be about me or the Emmys, it was supposed to be about helping out you guys by posting up my workout schedule and giving you all daily updates and photos to inspire you to start working out and getting in shape. And in that I failed you. My life got a bit busy with all the fun stuff I was doing and I ended up slacking off with my workout goals.
As much as guys on the internet like to tell everyone about how they can knock out Chuck Liddell and bench press 500lbs and pick up every chick they talk to, the fact is, everyone is human and everyone makes mistakes. So today I'm manning up and telling you all that I am not perfect. I set a goal for myself and I didn't accomplish it on the first try.
So what am I gonna do about this?
Am I gonna whine and complain on the internet about how life is too tough and I can't accomplish my goals? Am I gonna get frustrated and quit? Am I gonna go eat cookie-dough ice cream out of the tub and watch The Notebook and cry my trouble away? No! I'm gonna get right back up on that horse and try again.
Something very important I learned from Tony Robbins is that there is no such thing as failure; only feedback. If you frame everything you do as a learning experience, then it's impossible to fail. As long as you learn something, you are moving forward, and as long as you are moving forward, you're not failing.
So I take back the title of this thread. I didn't fail. I learned. I learned what I need to do in order to be successful.
So let's try this again.
This will be my second workout thread. For the next 45 days I'll be using the MP45 workout program and keeping you all updated with my progress through daily weigh-ins and weekly pictures. I would appreciate all your support. Even something as simple as saying, "Keep it up." is nice to receive. If you have any questions about the workout program, my progress, or anything else, don't hesitate to ask. Keep me accountable and help me accomplish my goal.
Day 01: 167.0lbs (Same starting weight as two weeks ago.)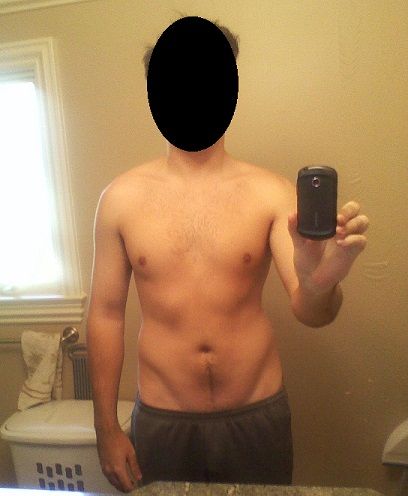 Thu, 09/04/2014 - 15:35
#4
Manwhore: I usually just do
Manwhore: I usually just do pullups and rows for my back. What does your workout usually look like? Upper/lower split? Push/Pull split? Full body? Iso? I also got your message about vomiting. Good to know I'm not the only one. I think I just I didn't know what weight to use at the rep scheme I was using so I just pushed myself too hard with too much weight the first day. Sometimes you gotta know when to push through it and when to make an adjustment.
Day 01: 167.0lbs. Notes: Same starting weight as last round.
Day 02: 168.8lbs. Notes: Feeling much better this round. I used the proper weight for the rep scheme.
Day 03: 169.0lbs. Notes: Lifting day. Felt good. A lot of strip sets. I mixed up the order of the routine though because there were a line of people waiting to use the machine I was on.
Day 04: 170.4lbs. Notes: Rest day.