MensExpose.com is almost live! NEED WRITERS/CONTENT CREATORS!! Inquire within
As well as a revamp coming to the main site here!
Any of you guys that were potentially interested in writing for the site/interning for me hit me up again. I know there were about a dozen of you guys that hit me up, now it's time to get to work. Respond to the thread and/or pm me and we'll get started.
Topics to Write on:
- Men's dating
- Fashion
- Op-ed pieces on celebrity culture/going ons
- Health/nutrition
- Fitness
- Philosophy- how this relates to mens culture, dating, etc.
- Newsworthy op-ed pieces
Here's screenshot of site's potential look: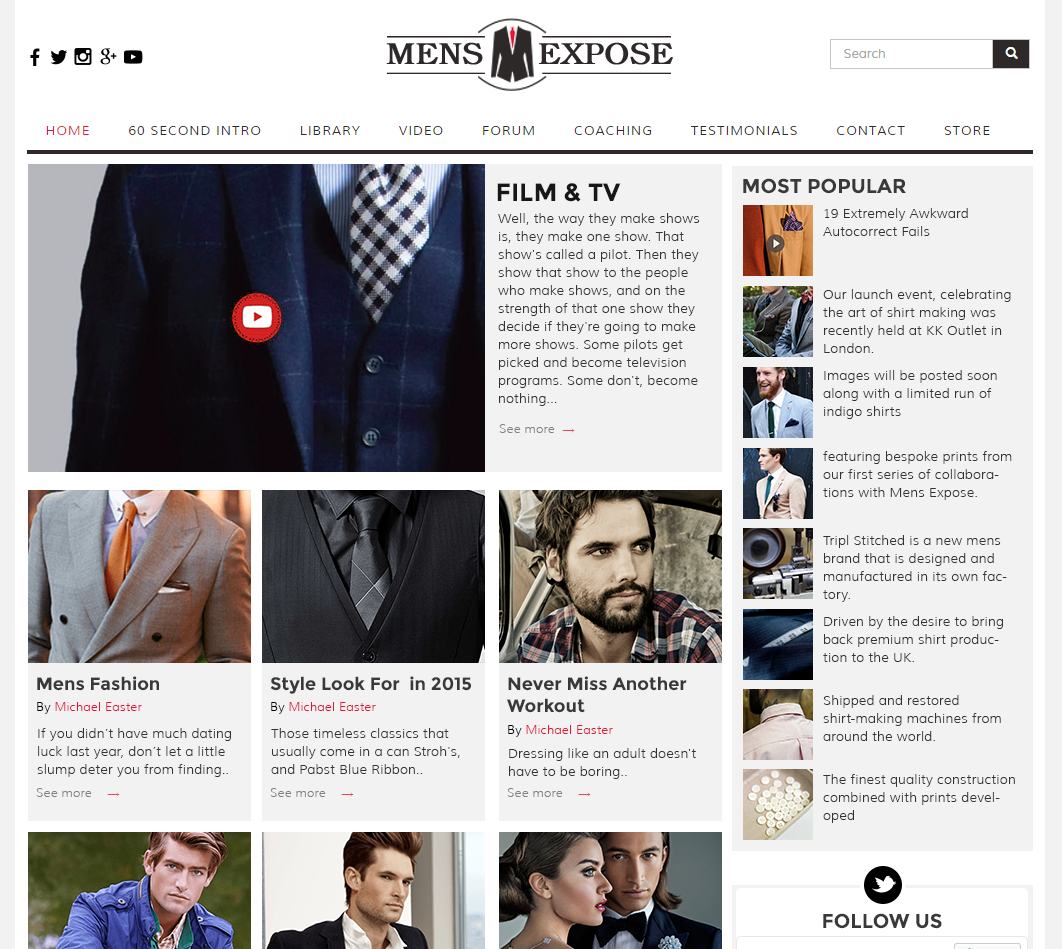 Tue, 01/13/2015 - 00:54
#16
Yes there'll be some
Yes there'll be some publishing involved. Of course products as well. It's to generate traffic mostly. If you've got your own site you want to link to that is totally acceptable as well. For some people this will be casual writing and exposure, others will see it as a means of building their own platform. I do not mind as long as it's not contradictory or competing with myself in any way.