Now THAT Was An AmazeBALLS Game!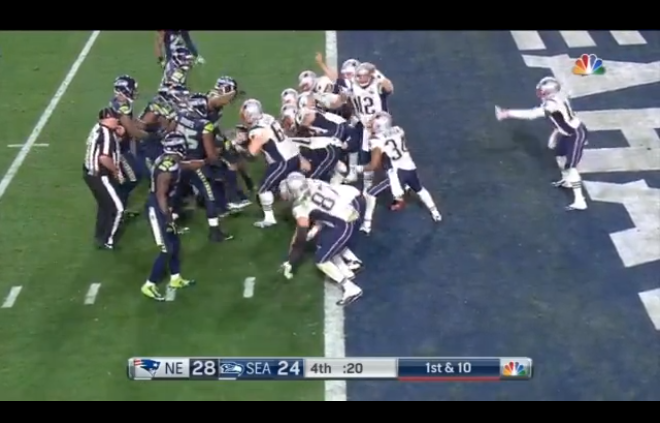 WOW. How tremendous
Mon, 02/02/2015 - 22:28
#4
"There's no reservation in
"There's no reservation in [the call] and don't make it out like there is,'' Carroll said Monday. "First off, Darrell is an incredible playcaller. He's done a fantastic job. We are so lucky to have him. He has been absolutely instrumental in what we have done. He is an awesome guy on our staff and crucially important to our future, as well.
"And let me say this, too. We don't ever call a play thinking we might throw an interception. I don't ever think that, just like [the 11-yard TD pass to Chris Matthews] with six seconds to go in the half. We go with what we know. There was not a thought in my mind that we would make a mistake on [the interception] play. It was a tremendous play by the guy on the other side."
Carroll went into detail about how the second-down call was part of a pre-planned sequence.
"I was so confident we were going to get it done," Carroll said. "Making the call we made was just part of the sequence. We were very confident in the sequence. We had a very clear thought about what was going on.
"We thought about our personnel who were coming in the game after the first play [a 4-yard run to the 1 by Lynch on first down] when we came up short, with three wide receivers in the game [on second down]. We had thought about throwing the ball there. That was part of the reason we sent that group in. When [the Patriots] sent their goal-line guys in, I know we have the advantage on the matchups in the passing game."
Carroll said throwing the ball always was part of the plan.
"One of those downs we were likely to throw the ball and maybe two of those downs," Carroll said, "depending on how we had to save the clock to get in all of our plays. It wasn't just run the ball. That wasn't what the thought was."