Reengaged Seemingly Logical Girl
So last time I spoke this girl I didn't seed the meet up well and when I brought it up she basically said she was too busy.
I reengaged a couple days later and I eventually got flatlined. I just wanted your guys opinion on it.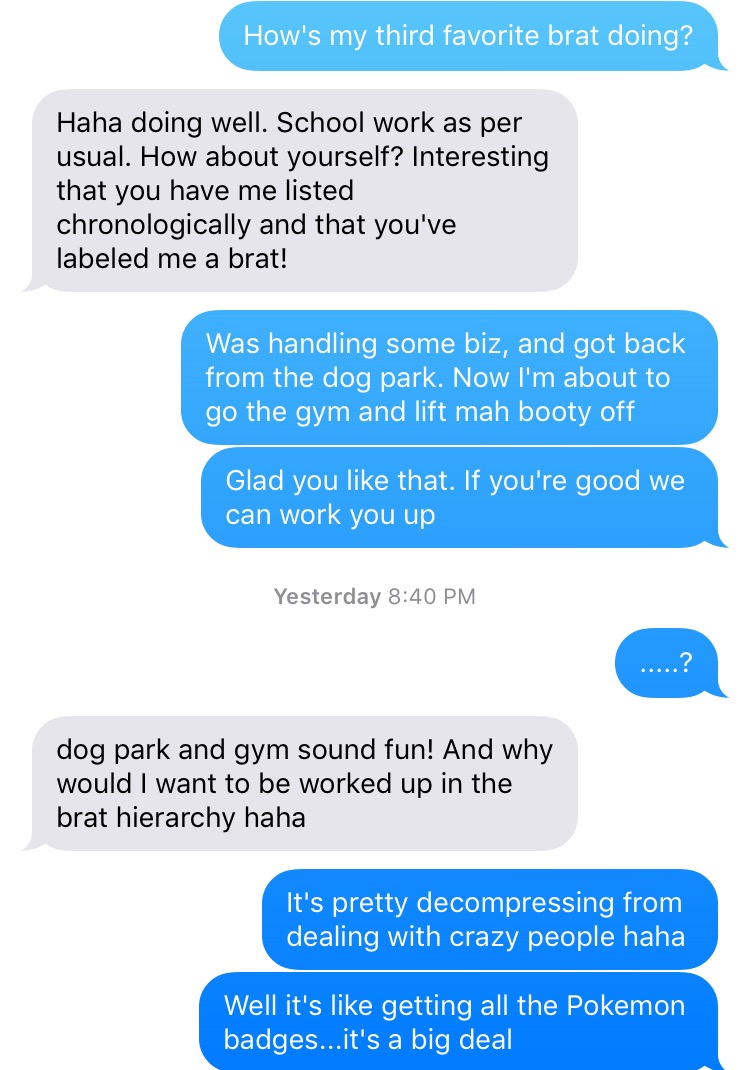 Wed, 11/11/2015 - 00:24
#1
You need to work with what a
You need to work with what a girl gives you a lot better. Instead of that crap you texted about lifting your booty off which did nothing for you lol..
Hey if the shoe fits wear it. At least you're good at your job ;)
2nd text..
But if you want that promotion you got to work for it! >:p
But too late. In response to her brat hierarchy text..
Well it's not if you WANT it.. it's if you can handle it :p
How's that school work going? You know all work and no play makes {girl's name} a dull girl! I'm worried about you