The Weird Case of the Amateur Webcam Girl ** PICS INCLUDED
My text game has sucked balls recently on tinder with most of my convos going this way:
Me: Hey, you can't just like all my moments and not say hi :P
Her: haha hey :)
Me: How's your day going?
Her: Taking my dog to the par to walk him ,. how about you?
Me: At the office pretending to work and flirting with you.
Convos will go on like this mostly due to lack of follow up on my part and eventually one will bite and come home and enjoy my genitalia.
I'd follow up and try to close with this:
Me: what are u up to tonight?
Her: I don't know lol going to new port with friends maybe
Me: Hang out with me, got wine, Hershey's and a whip :P
Her: haha where do you live?
Her: Text me #######
Day 1
This chick was down and eventually came over, She was this tiny half Asian, half Irish with nice tits and a cute booty. We hugged when she got to my door and sat down at my couch while I opened a bottle of wine.
The conversation was very chill with me leading the whole interaction, making her laugh and enjoying a good conversation. I touched her slightly at times, she seemed to be more opened and told me some personal shit she said never even told her friends like she was a WebCamWhore for 6 months and made lots of Ca$h and she orgasmed by being spanked over her clothes for 4hrs by a guy she knew.
We sat down by my computer to play a few videos, she is just the kind of girl I like A complete NERD :P. Being the huge perv I am I go to my camera already set on my tripod and turn it on, she says I'm not going on camera Chris then leans in and we start making out, her body was so smooth as I felt her tiny waist and soft breast up and down her clothes while she rubs her cute booty against my crotch, getting me hard she has no choice but to get raped, I carry her to my bed rip her clothes off and decide to play it slow by covering her whole body in oil and massaging and teasing the shit out of her while telling "We are not having sex :P". She gets super wet and horny by this point that she is so submissive and devours my dick like the last Hershey's Chocolate on Earth. She then asks me "Can I ride it Daddy?", at this point 2 things pass over my head.
This chick is extremely submissive and a complete perv, as I carry her tiny tight body around, fuck her tiny kitty while I spank her ass. She loved it when I shoved my cock inside her mouth and slap her as she looks at me while I face fuck her and looks at the mirror.
After we were done we headed to Target to get more booze, she loved my car and bought me lighters bc she said she always buys something for cool people she meets.
She left around 4am with a sore kitty and a smile across her face.
Day 2
I shoot her a text on a Sunday morning about me cooking some food, inviting her to come with. She agrees.
I'm half way through cooking, she comes in all dressed up, dolled up like the beautiful flower she is, I invite her in while I'm peeling some potatoes she grabs the knife and helps me. In my head I'm thinking she could be a great gf but then this thought goes nowhere.
We eat, she thanks me for the food. Carry her inside my room and fuck the shit out of her, this time she squirted all over my bed.
Sex was obvious at this point, but what was most interesting was all the mixed signals she threw my way like :
- You live so close to me it's awesome (2 blocks down)
- You are different as she passionately kisses me.
- She gets all lovey dovey with me, head-butts me like a little kitty she is and kisses me around.
- I have a Jacuzzi, you can visit anytime you want ;)
- I feel so comfortable with you.
- Do you like camping? My family has a camper, I've never been to BigBear.
- I'm cooking for you next Saturday :)
- I told my mom about you.
- I haven't hang out with my best friend, I'm going to tell her about you.
- You are a good influence in me, otherwise I'd be at the hookah smoking with friends haha
- I haven't had sex in 6 months
As she leaves she kissed me bye and says "I want to see you again"
She was late to hang out with her friends bc she was with me.
Then she texts me this:
her: At my friend's safe
me: Good :(
me: :P sry wrong emojis haha
her: lol Aww you miss me
her: Kinda wish I stayed :(
me: Your fault lol
her: lol I knowwwwwww.
Day 3
The next day she hits me up (Monday)
POST PIC OF CONVO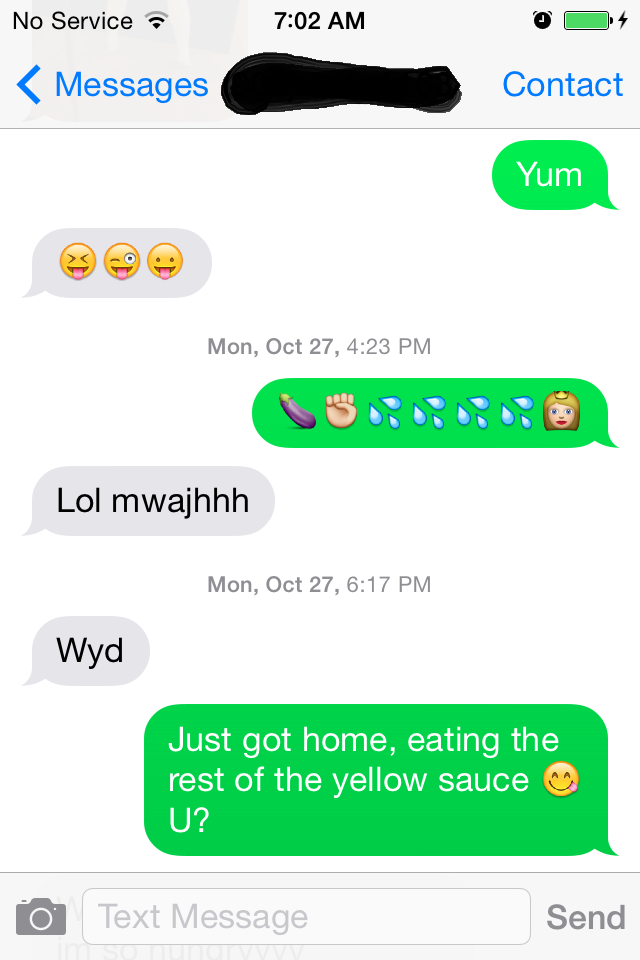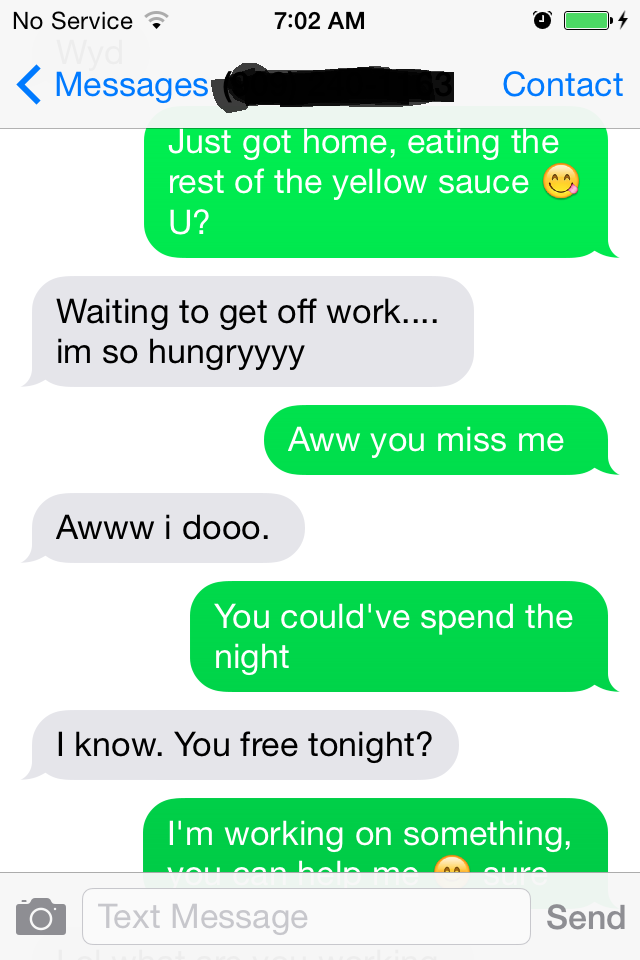 She comes home, brings wine and we get down to bizniz. After she was done orgasming, We talked and hung out in my bed, she got all lovey dovey with me trying to wrestle me and being all cute. I asked her if she wanted to stay over, she said she couldn't' said she had to take care of her dog and other crap she is doing in the morning.
She then leaves a few mins later and kisses me bye.
Texted her a twice but never heard back from her and she never cooked for me :'( #brokenheart
I was puzzle at how this shit went down and to what actually happened so I can correct it when I meet a girl like this in the future or maybe reengage this chick.
FULL TEXT CONVO AND EXTRA PICS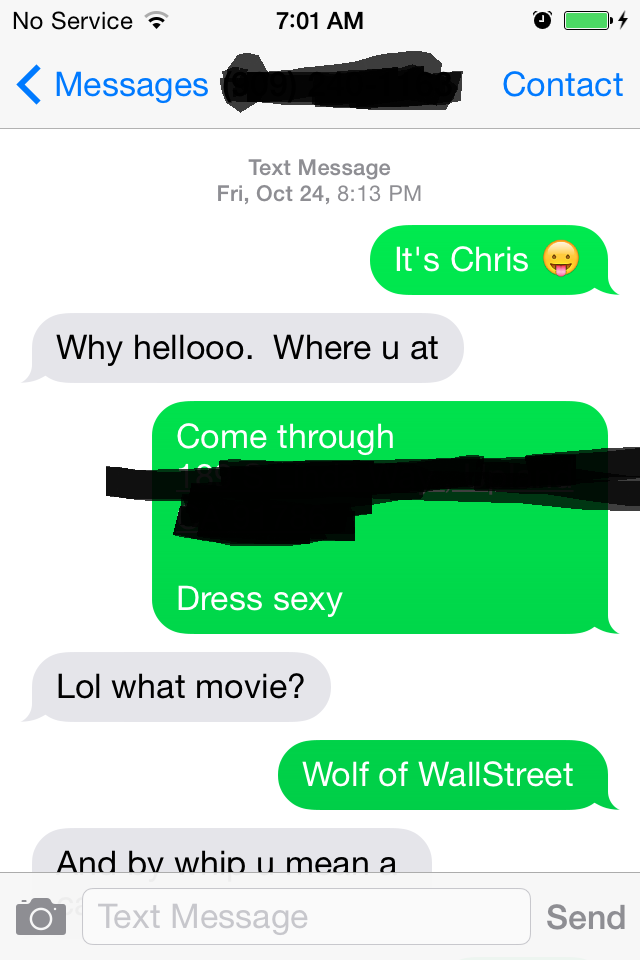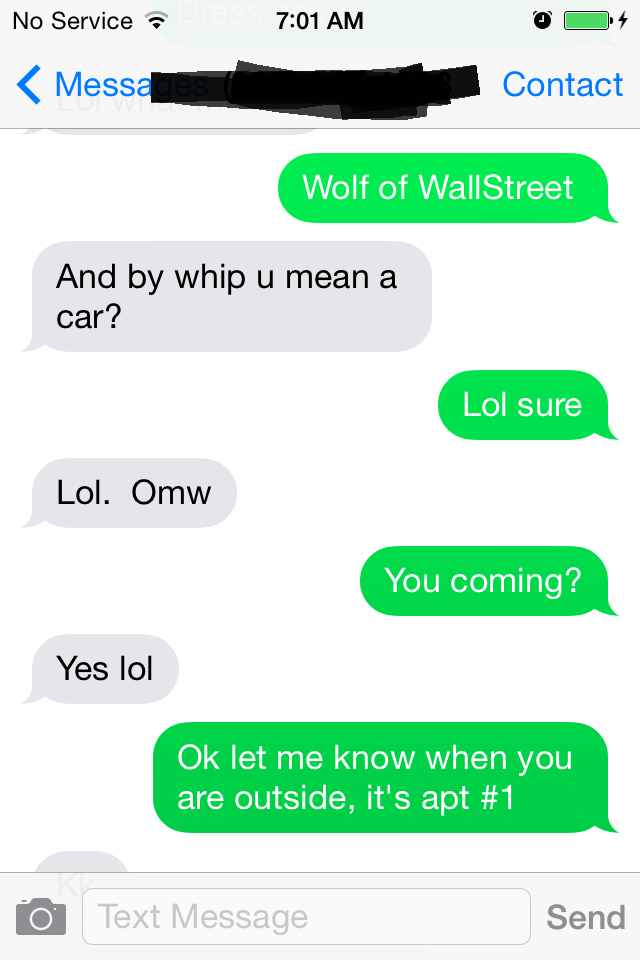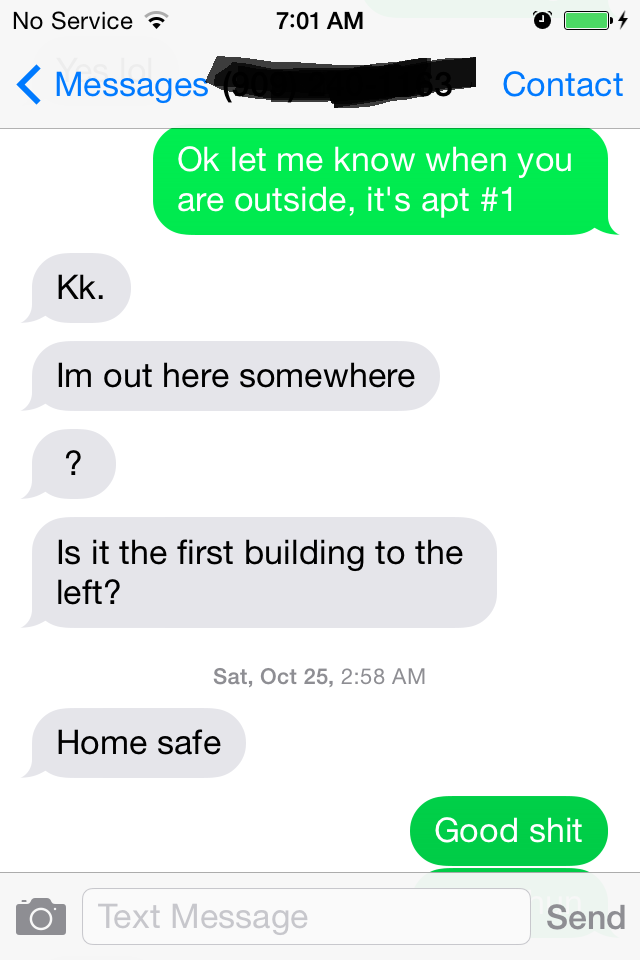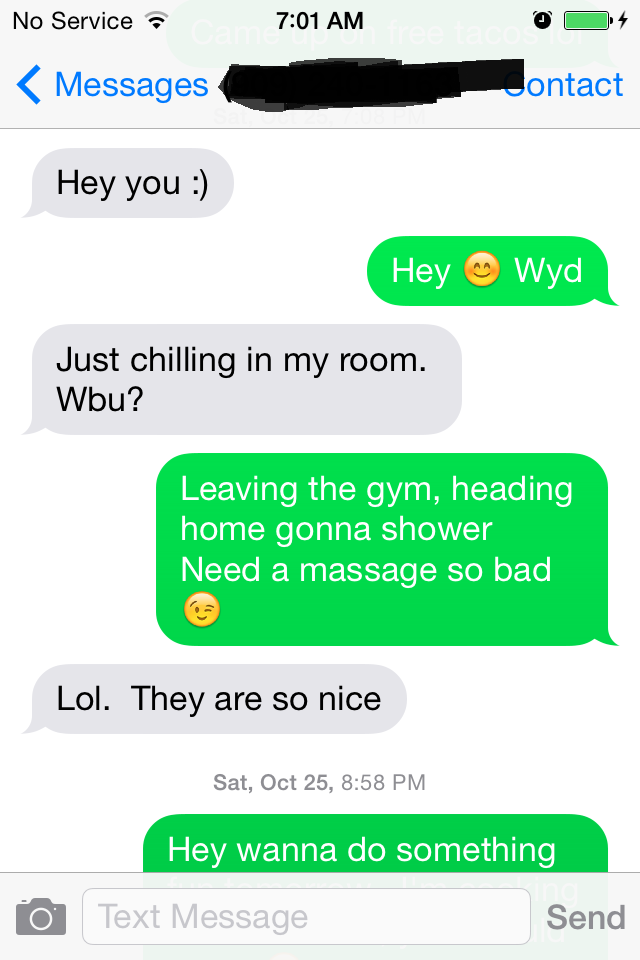 ​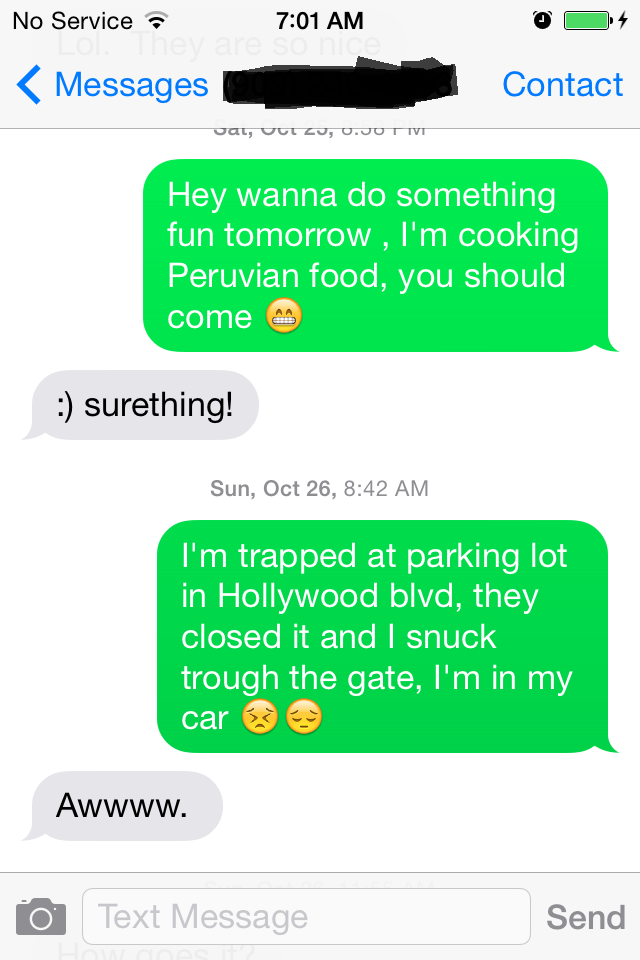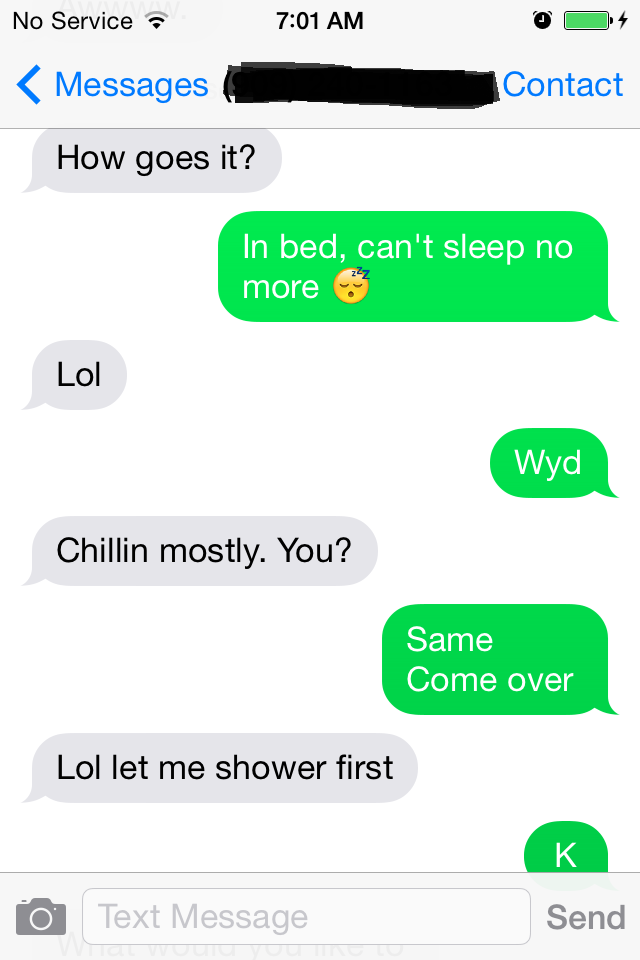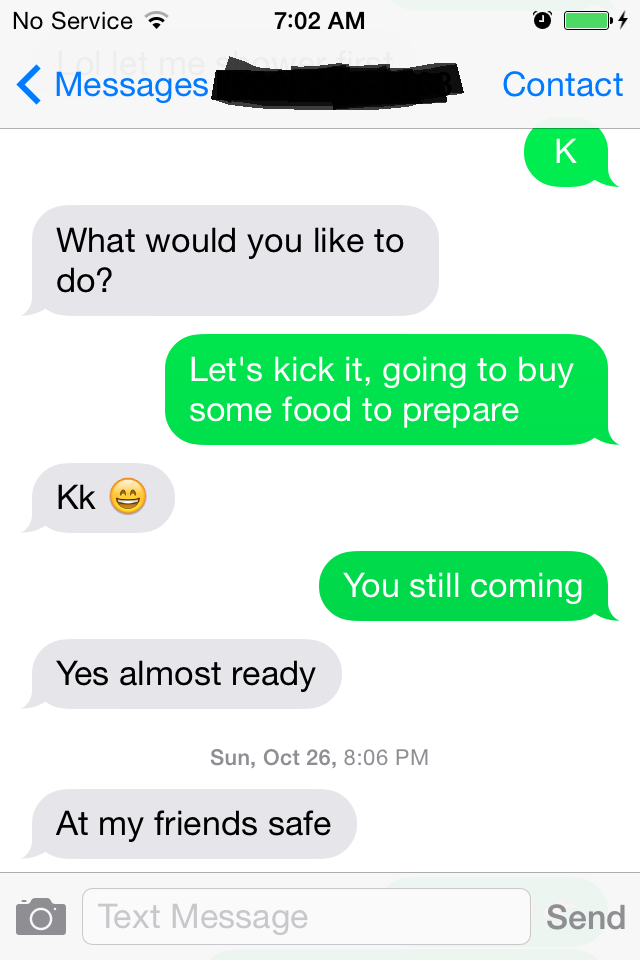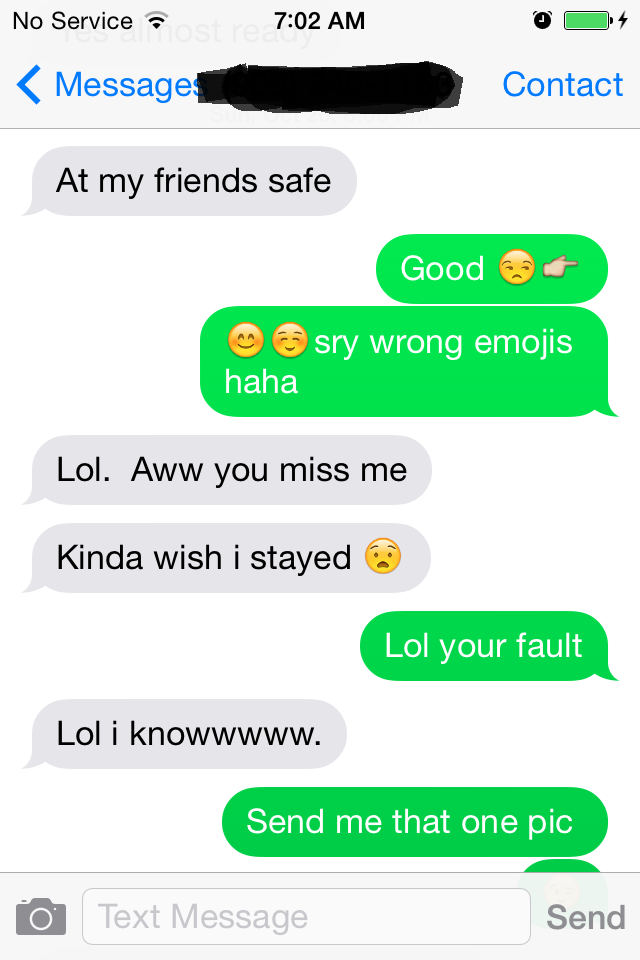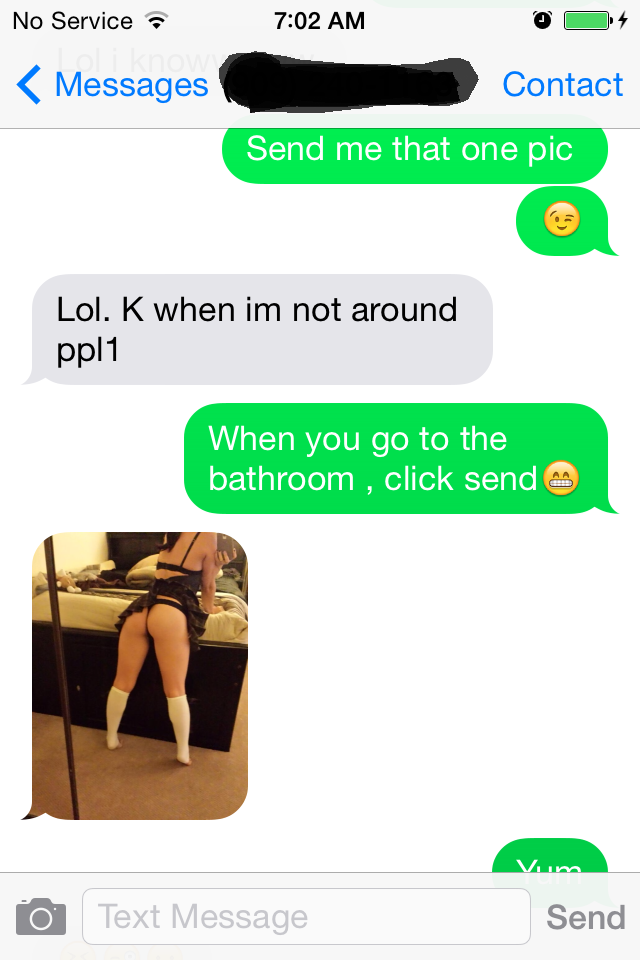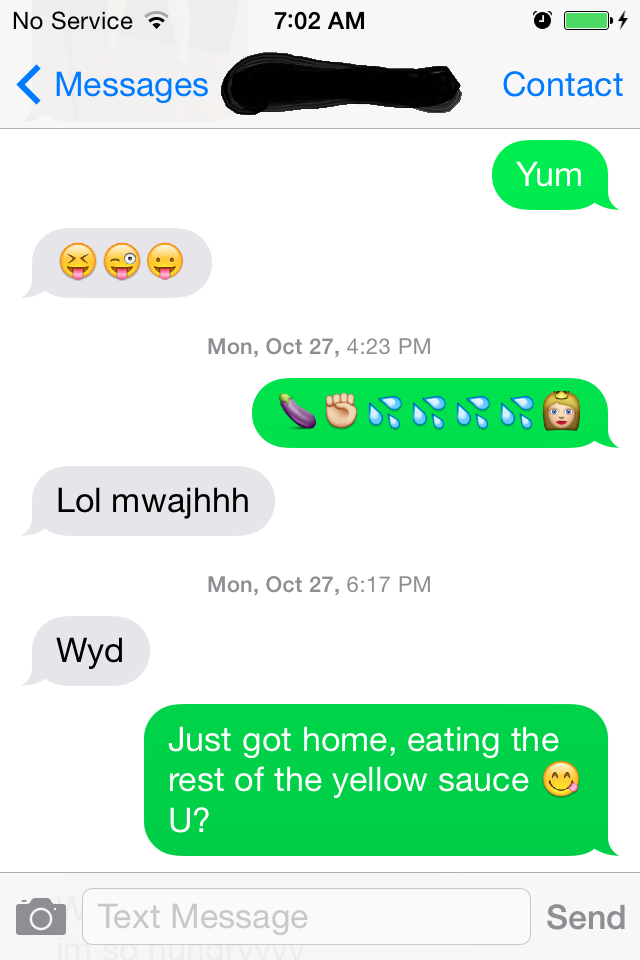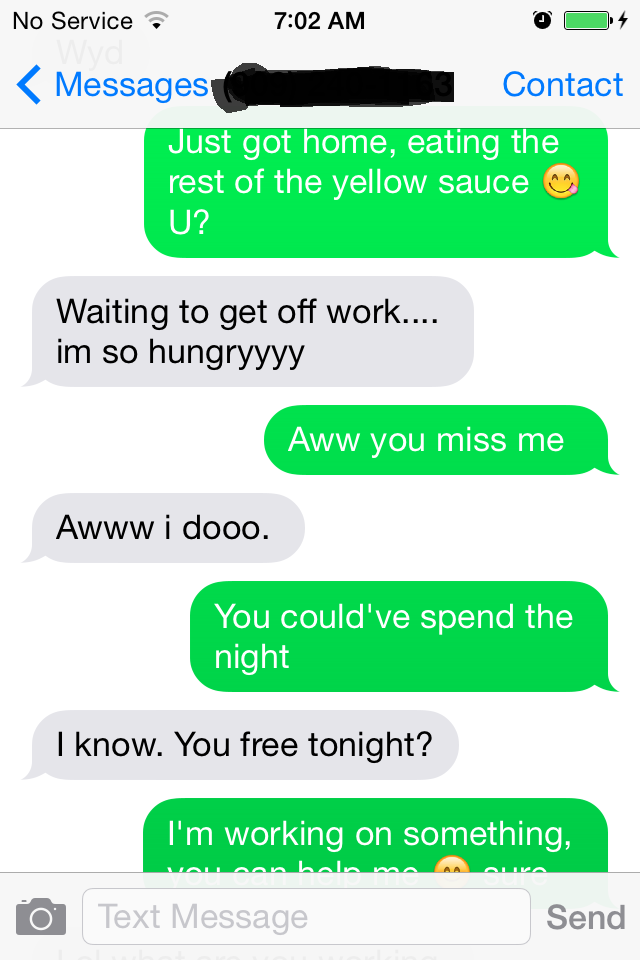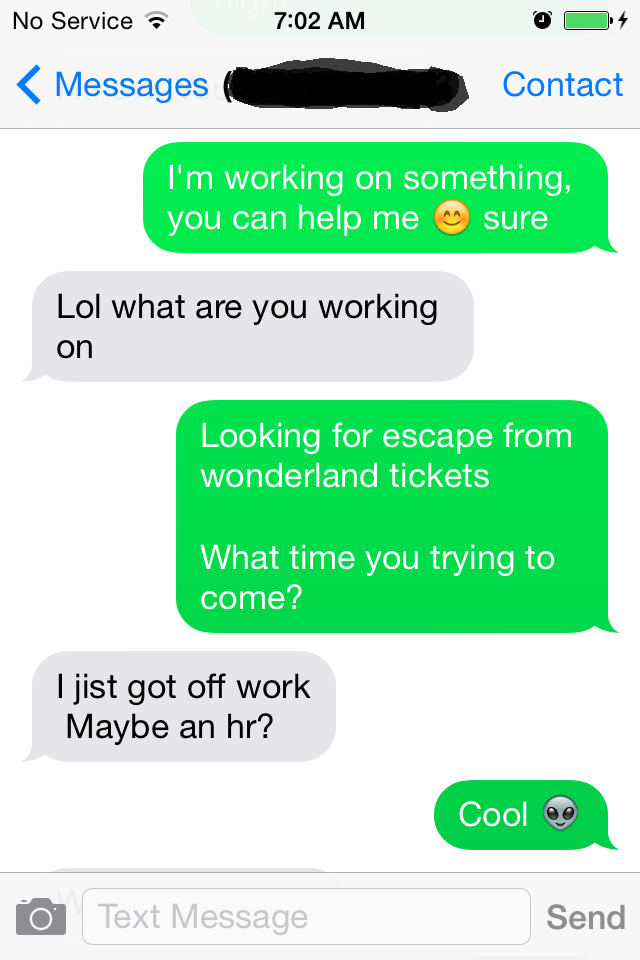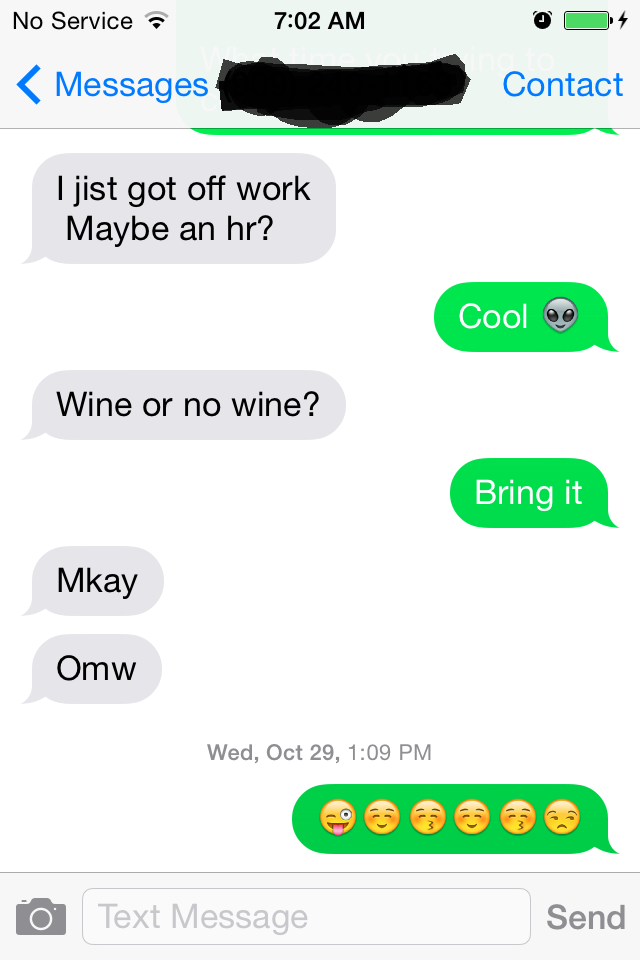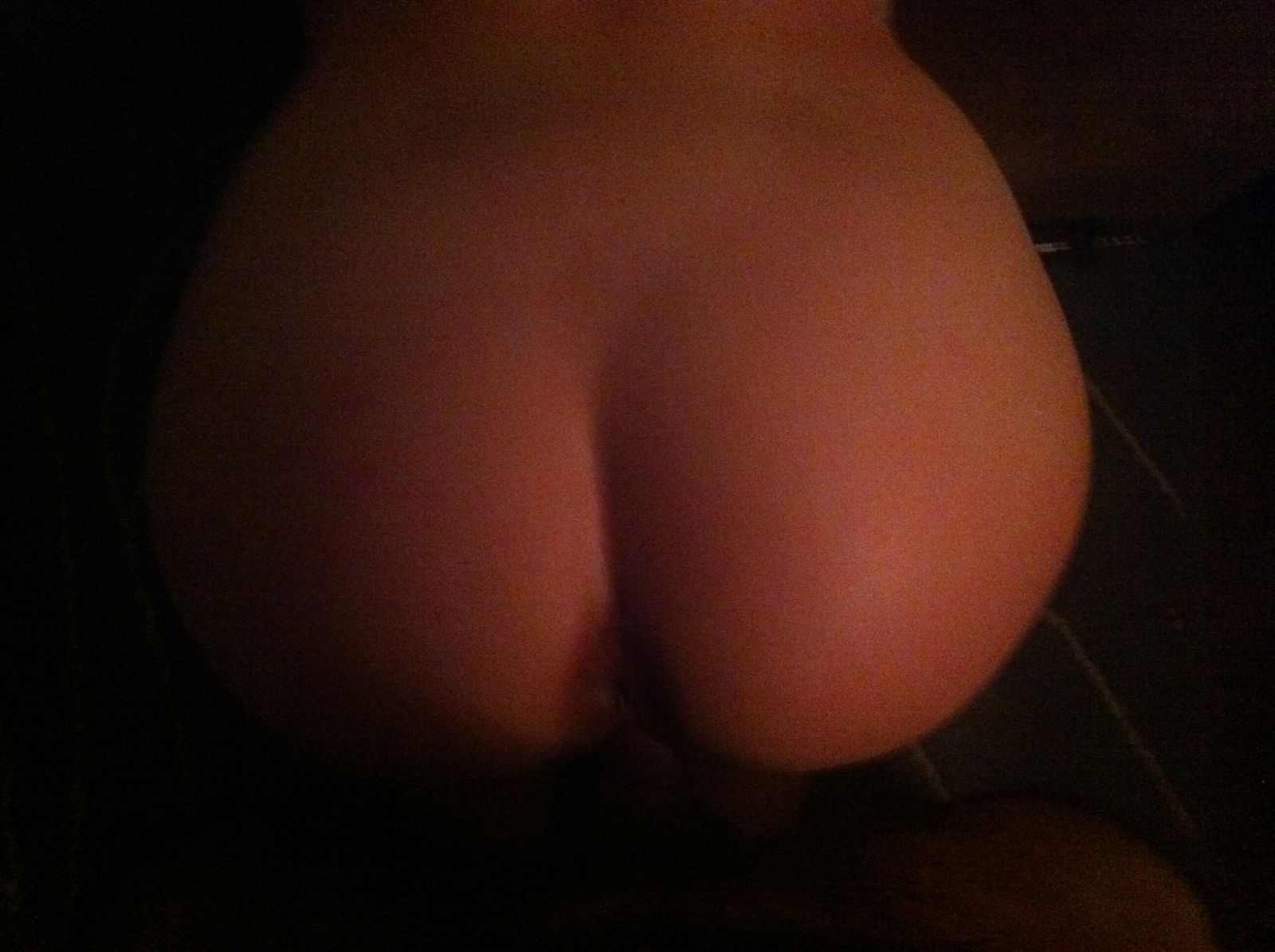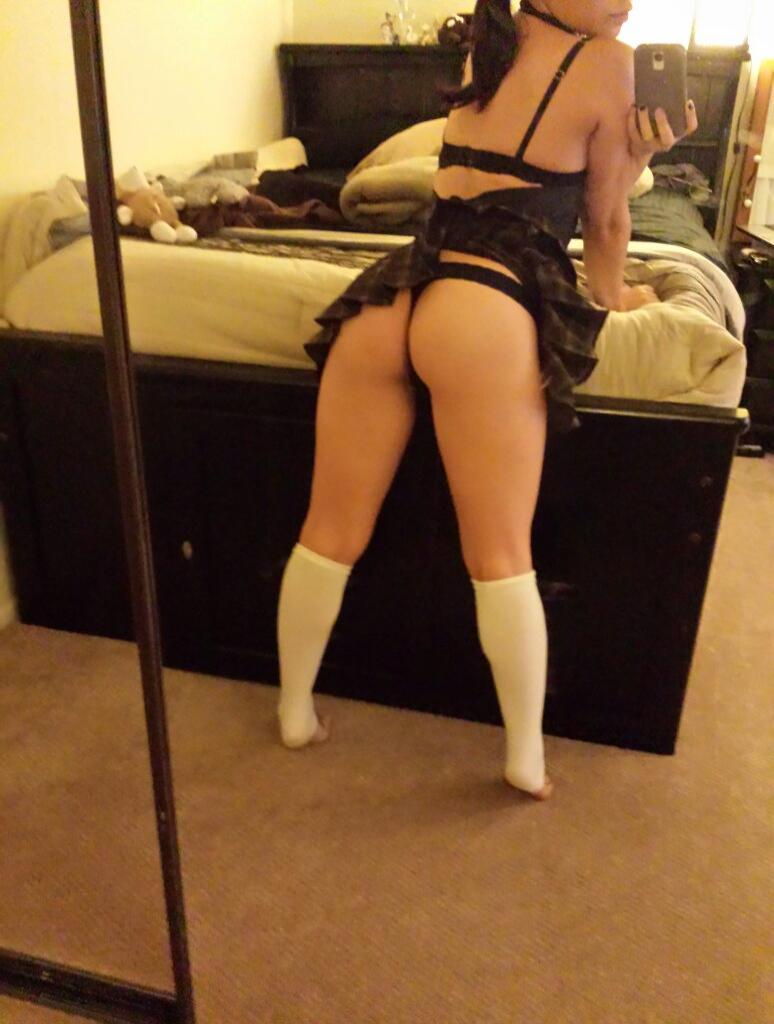 Cheers Pervs